If you are new and looking for a church, I would encourage you to click here and watch a service or two. What do you believe and what do you wear to church is usually the next questions on people's mind. We believe that the Holy Bible is God breathed and man written. From that we believe that Jesus Christ is God's Holy Son and you must believe in Him to inherit eternal life. This is the foundation that everything else comes from. Jesus was full of grace and full of truth and we believe that we should be also. I personally prefer blue jeans and a sweater or polo and that's my usual Sunday attire. You may see someone wearing shorts and a t-shirt and you may see someone dressed up wearing a tie. None of that is strange to us because we simply don't mind.
My wife Tammy, and I welcome you to 180Church. I have been the lead pastor since 180 began in 2006. We have been fortunate enough to have raised our children in this church. Our daughter Kelcey now attends with her husband, Ryan Bumbalough and our two perfect
grandsons, Bryant and Easton. Our son Jordan also attends 180 with his wife Hope. We share this with you because if you make 180 your home, we want you to be family also.
Whether its supplying baby supplies and food to people and parents in need in Blount County, or building a church in a foreign country, we want to serve. My desire is to help you find your place to serve here.
I hope you enjoy exploring our website, YouTube channel, and social media. If you have more questions, please reach out to me personally, bbryant1971@gmail.com or my assistant Natalie at joyfulnatalie@yahoo.com.
Sincerely,
Brad Bryant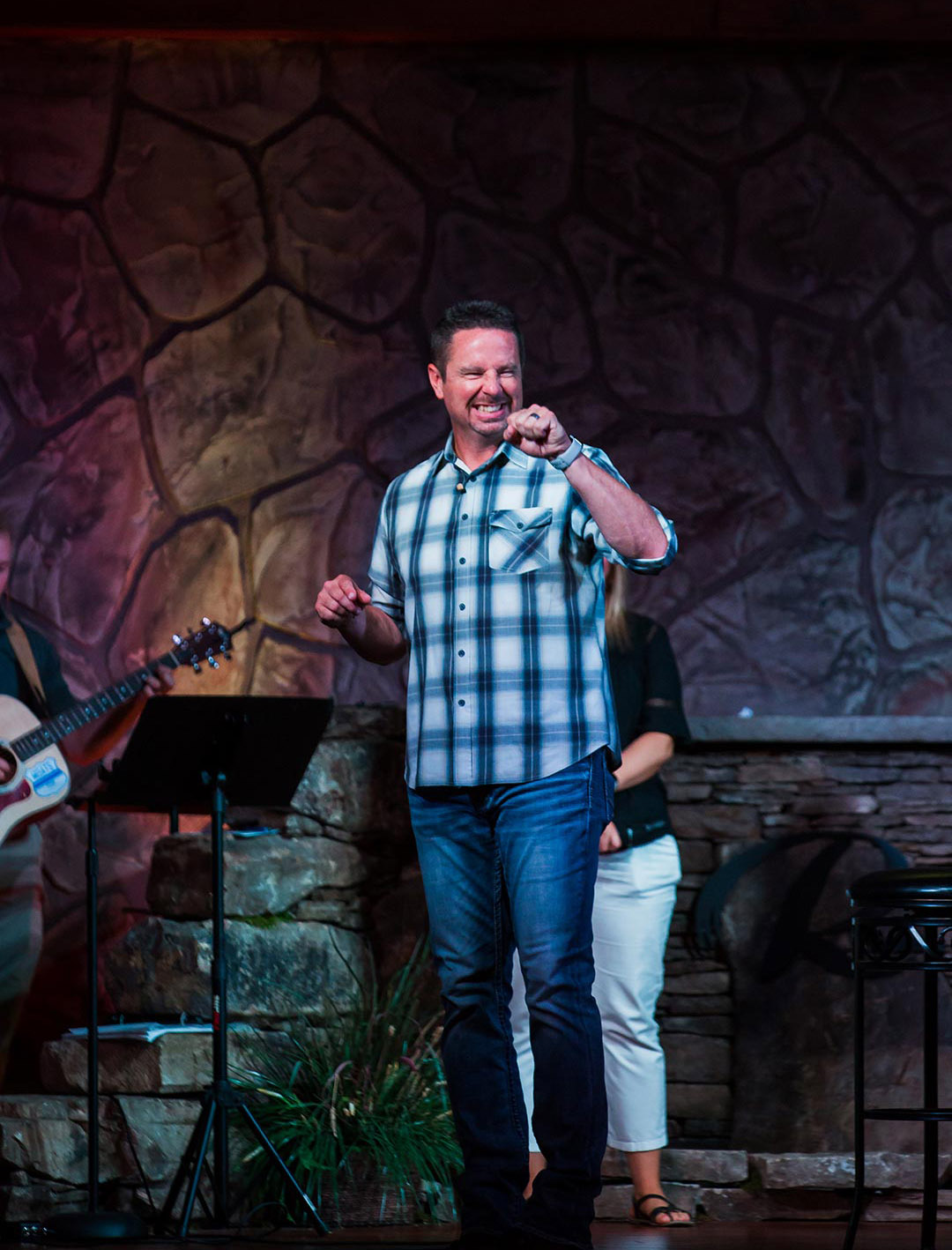 Behind the scenes or on stage, working with youth or computers, 180 church is filled with passionate people inspired to spread the message of the Bible to the community. Meet the people involved in 180Church's various ministries.
Children 5 years through 5th grade are welcome to join us in the student center Sundays at 10am. While safety is our first concern, the kids will take part in crafts, games and lots of fun. We lead our children in age-appropriate lessons so they can grow in their young faith.
Serving middle and high school, our youth leaders focus on growing with Christ, building relationships and serving the community around us.
Our young adults small group is a great way to get involved in our church community. Every Monday night, we come together to study the word, hang out, and eat a lot of yummy food!
We have a variety of small groups and events for adults of all ages. Most small groups meet on a weekly basis while our church wide men's and women's groups meet once a month. Contact us if you'd like to get involved!
Our outreach and missionary programs are committed to bringing the word of the Lord to Maryville, TN and all over the world.
There are many ways to get involved in serving our church and community. From our tech team to our hospitality team, we can help you find a place to serve!
What is your service like?
We get together every Sunday to experience God as a church family! We have a band that will play contemporary worship music followed by a message. Our service averages about 75 minutes long total.
What is available for my kids?
Children 5th grade and below are welcome to join us in the student center during the service where they will have a great time playing and learning about Jesus!
Come as you are! We dress casually but welcome you to join us in whatever way you feel comfortable.
Where can I watch online?
We stream our services live on youtube. The video will stay on our channel and can be accessed through our website for watching later!
MON-THURS
9:00am – 2:00pm
Ready to Visit?
We want to make your first experience with us as easy and stress free as possible!
Contact Us
Have any questions or just want to get in touch? Fill out the form below and we will get back to you soon!